Dentistry done differently
Dental Health Private Dental Clinic is an innovative and exclusive private dental practice located in Southampton. Whether you're looking for an oral health examination, a hygienist visit or a smile makeover, we've carefully planned every detail of your visit.
Combining our clinical excellence with technology and a warm friendly team, we've created a friction-less experience that allows us to focus on what matters most - you and your comfort. We promise that each visit will be personalized, clear, and inspiring. Every time.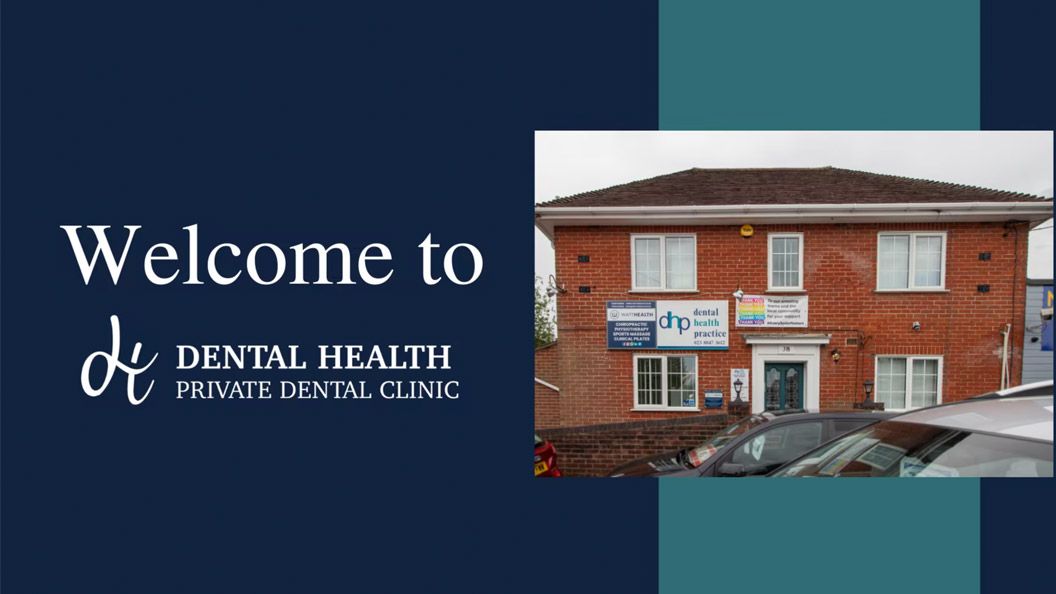 Virtual Tour
Each step of our patient journey has been carefully developed to ensure we deliver the best private dental experience to our patients. Follow the arrows on our virtual tour to come inside and take a look around.
Why choose us?

Multi Award
Winning Five Star
Customer Service

Invisalign
Provider

State Of The
Art Facilities

Leading
Dental Care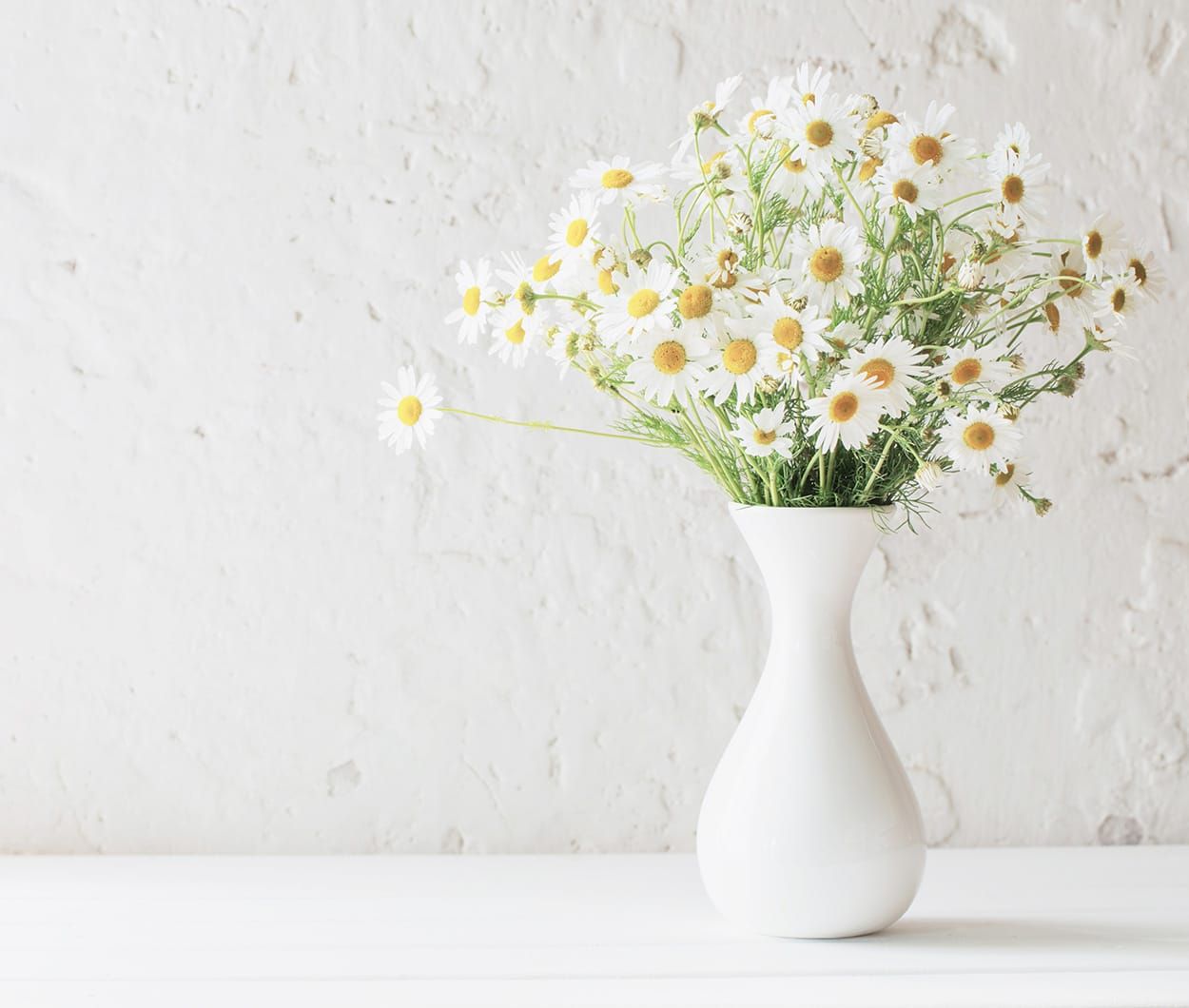 People are talking about us
The biggest complement we receive is when our patients refer their friends and family to Dental Health Private Dental Clinic. In fact, we have built much of our practice on these valued, trusted recommendations over the years. Read our reviews to hear why our patients are recommending us…
Patient reviews
I got the treatment I was expecting and all the staff were super-friendly and helpful.
I always receive excellent care & quality of treatment. What is required and what issues there are are both clearly explained to me.
Courteous and skilled attention
Janet is amazing with me as an extremely nervous patient, she keeps me coming back even though I'm terrified!
I have recently changed over from an nhs dentist, I have to say the service I received was absolutely amazing. The quality of work, I am really pleased with. Everything was explained to me by the dentist clearly and I was made to feel at ease despite feeling nervous about my treatment. I am actually looking forward to my next appointment which is something I never thought I would hear myself say about the dentist.
Always happy to attend my appointments as I have got to know them all and that makes it comfortable
It's always friendly and respectful. My children are no longer scared of the dentist
Have been with the practice for many years and the staff always do their best to accommodate your needs.
As a nervous patient I feel very supported by all staff from booking appointments, visiting the hygienist and seeing the dentist.
I am over the moon with the level of service my son received. He's never had an injection in the mouth before so was very nervous. Both ladies were amazing with him. Talked him through the process, tried to distract him, made him feel at ease and preformed the treatment in a way that he came out smiling. Excellent service would highly recommend and will definitely return. Thank you
Very professional and easy to get an appointment
The friendliness care treatment and cleanliness was outstanding
Once again excellent customer services from the start, warm welcoming reception and all staff Reciptionist, hygienist, dentist and nurse where efficient, welcoming and supplied supportive and constructive comments.
All very easy with professional people at hand
Good service as always and no hanging around, dentist and hygienist listed carefully to issues
I have been attending for many years because of the care I recieve
All members of staff were polite and professional as well as personable. The level of service I received was excellent and I am always happy to keep returning for my dental care.
The staff are very friendly and welcoming, they explained everything to me and I felt comfortable and happy with them.
courteous, professional approach of staff
Everything about my treatment excellent
Appointment given next day as I was in pain. Johann is an excellent dentist and diagnosed an abcess under a back tooth. Both Johann and the reception team were excellent
Hygienist is efficient, compassionate, professional.
Staff were friendly as always and it was a pleasant experience
I have been with this practice for many years and always received excellent prompt when needed treatment. A new team has taken over and continued the excellence and friendly ethos. Trust in a dental service is important and I have it totally with this practice. I cannot recommend highly enough.
Access to the clinic and rooms very difficult with a wheel chair
Very short wait in waiting room. Friendly but professional manners. I have attended this surgery for many years and feel safe. I trust them. They always take much time to explain treatment and suggest ways to improve my home dental care.
Came in as a nervous patient, the practice made me feel so relaxed, from booking appointments to attending. Have highly recommended this practice to all friends
They are very helpful and caring if you are nervous. Explain everything to you.
The hygienist is highly experienced in my dental needs and always gives me advise if needed . The dentist is thorough on check up and professional and friendly .
Very confident when in Ingrid's care.
Everything on time.Treated with courtesy and friendliness.Treatment highly professional.Everything very clearly explained.Felt welcome.Felt very satisfied with 3evferything.What more can be said?
Have confidence in an experienced dentist.
Everything exactly as expected
They all make me feel care and always take of ne
The wonderful professional approach by the clinician, the nurse and staff. They listened to my needs and accommodated by requests. The practice is patient focussed whilst maintaining a a highly professional practice.
Very curtious staff, made to feel comfortable.
I saw Ingrid she is a very caring lady she put me at ease from the moment I sat in the chair ,as I don't like dentists overly much ,she is very caring and so is her dental nurse they both put you at your ease .I shall always come to the practice to be looked after
Facilities were modern and clean, staff friendly and helpful.Dentist friendly, confident and made me feel relaxed and in good hands.
I have been a patient at this dental surgery for many years not just with this dental practice company but with the previous dentist who owned this practice and I have always had good service and a very satisfactory outcome on any treatment I have received whether for check up hygiene or any dental treatment that has to be carried out.
Professional and kind approach from all staff.
I'm a extremely nervous patient and even though I jumped during the injection they reacted quickly without causing any damage. They also worked very hard at keeping me calm. I have always in the past felt a lot of pain when the anaesthetic wore off.. Not this time. Thank you so much
Johann is such a lovely person, extremely gentle and takes time to explain what he is doing and what is required next. I feel very comfortable attending my appointments and trust I'm in capable hands. Linda on reception is amazing, she has recently completed some old Bupa claims that I've been struggling to get completed by another member of the team. Thank you all soooo much for the great service you all provide.
Very happy with the really good care from the dentist and at reception every time I'm there.
Made me feel at ease as very anxious when going to the Dentist Relaxed atmosphere and everything explained fully
Excellent service. Friendly and reassuring atmosphere
I am always treated with kindness and respect by everyone at the West End branch. I wouldn't hesitate to recommend them to anyone.
I cannot fault the clinician and the practice in any way. All staff operated to a high standard.
Everything I was told in advance happened exactly on the day almost to the minute.
I managed to get an appointment the same day when experiencing pain. It is a very friendly surgery and I am very pleased with them.
All the staff are incredibly friendly and really put us at ease. It's more like visiting a friendly coffee shop than a dentist visit!
I felt at ease & was relaxed by the dentist who had a great sense of humour.
Team are friendly and helpful
Expert clean and polish from the hygienist- she'd clearly clocked up her "10,000 hours"! Grateful for use of ultrasonic tool for descaling (first time since onset of pandemic). Could have fallen asleep in the chair!
I did not have to wait very long before my appointment with the Hygienist. Whilst being friendly,the teamwork very reassuring and professional at all times!
I went in on time, I explained I had broken a tooth, the dentist listened and then sorted out a filling and I went home completely satisfied.
The staff and care are fabulous, the skill of the dentist, their listening to issues and respect in working towards solutions is always apparent and they always respond to more urgent acute needs, as in this case. They are just amazing as a team and I/ my family feel so fortunate to be able to receive their service.
Great and very capable specialist treatment in an atmosphere of calm and care for patients
I am a nervous patient and was put at ease from the start. I was given all the options and everything was explained so I understood what options I had and where I wanted to go with my treatment. Thank you for a great service
Very caring and welcoming. Saw a different hygenist but no problem very satisfied.
The practice is always clean and well maintained. The staff are courteous and helpful and the practitioner was very good with my 5 year old daughter.
I felt safe and welcomed by the hygienist and her nurse and the dentist and his nurse. Also the reception team were most helpful. This Practice has a personal touch which I appreciate.
So caring, always being reassured and talked through from start to finish of treatment
The Dental Practice was welcoming all was very clean. The staff were efficient and very friendly and put you at ease. The appnt was on time and couldn't fault anything.
Having broken a tooth and being let down by my regular dentist who couldn't see me for at least 2 months. I came here to the Private Dental Clinic because the reviews were good. I am a terrified patient and making a change was traumatic. Well...what can I say..they were wonderful. The receptionist was helpful from the first call. I was seen quickly for an appraisal and the treatment was done yesterday Dr Sherry and Nurse Paula were great , kind, helpful and sincere. Everything was explained fully, no pain, no drama and what a relief I feel today ! Great job. Thank you
I feel in safe hands when I have my appointments at the Dental Health Practice. Sherry was professional, kind & understanding of my fear of having fillings. Sherry & dental nurse Paula work so well together. Genuine friendly service. I wouldn't go anywhere else!
Quality care and expertise. Thoroughness of examination and awareness of past history
Professional and friendly clinic
Excellent dental practice, Janet the hygienist is amazing and does an excellent job. Friendly reception staff. Would recommend!!
Outstandingly welcoming and very thorough. Did have a back problem next day probably from sitting twisted while talking with Johann. I should have turned to face him..my fault
I have a problem with a tooth and was seen ASAP .. excellent service
Good service nothing is too much trouble best dentist I have ever been to. Ingred always happy and pleasant
I had a long appointment and it's never pleasant to have dental treatment but my Dentist asked me if I was doing okay all the way through the treatment.
All staff friendly and professional
James the hygienist was lovely and made me feel so at ease in my appointment would highly recommend and will definitely be sticking with him for my hygiene appointments!
I have been a patient with this dental surgery for many years and always had good service prior to your company taking over this dental practice and since your company has taken over I have still continued to have good service and hopefully that good service will continue on into the future.Thank you.
The staff and clinicians at DHP are all super professional and friendly, the ease of booking appointments is great with the WhatsApp now as well.
It was everything I was prepared for delivered in a very friendly manner.
Pleasant interaction, clear explanations and answers when asked questions. Very Professional
It was a pleasant and efficient experience and I felt safe
The entire team are very welcoming and considerate and go out of their way to accommodate me as I have mobility problems. They work well as a team and instil confidence and friendship.
Fairly long appointment and provider was very careful to explain what was happening.
Always very professional treatment
The checkup and hygiene treatment fulfilled everything that I expected.
Professional, competent, proud of his work, calm, politer, friendly and good humoured, alive to my needs and wishes, reassuring.
Quick appointment availability and treatment explained well.
I live in Winchester but after seeing all the good reviews for this place, I decided to register and I could not be happier. I have been a patient here for a couple of years now and all the staff are amazing. If you normally hate going to the dentist, this is definitely the place for you! Everyone is so kind and caring and they always put you at so much ease. I actually quite enjoy going to the dentist now!
I have had a terrible time with dentists so it's hard for me to trust people but the team at the practice keep on surprising me. I wait for pain to come and it doesn't. The dentist is always up front with me and when he says it won't hurt, it doesn't hurt. Little by little I'm getting better going there.
The professional manner of all staff.The kindness of all staff.The hygienist has been my hygienist for over 20 years and her professionalism and care has never faltered.
All staff are pleasant and professional. I had my teeth cleaned by Janet . Excellent care and advice.
James is incredibly delicate with a first rate bed side manner.
Sen on time and given informative care and attention.
I have been attending here for many years. My needs are known and met by the staff
I always experience great care and attention from all staff.
I felt at ease with the dentist and he explained every step of the treatment. He was very patient and polite.
Always feel that I am being looked after
Everyone is always very friendly and efficient. It's never been a problem to get an appointment when I've broken a tooth or had any dental issues. I always feel that I've been very well taken care of when I visit.
Warm welcoming staff, short wait times, convenient location, always good care.
Everything well well. Everything was explained very well
Always receive friendly and efficient service
Great hygenist and nurse . Aware of my dental needs and used the appropriate equipment for cleaning implants . The nurse was very helpful and assisted me with my mobility requirements .
The doctor that my daughter was seeing was extremely helfful and competent at his job, very friendly and
All the staff were very caring and thorough during my appointment.
Could not fault the dental practice all staff very friendly and professional. Explained what I needed to do .
Absolutely fantastic dentist. The best I've been to. Always receive a warm welcome from reception staff when you arrive. Saw Ingrid Elliot for dental work. So friendly and professional. The most thorough appointment without feeling like you are being rushed. Talked through in detail about what I needed doing. Her assistant was lovely too. What a team they make. The dentist is absolutely spotless and very modern. Thank you and would totally recommend. Money well spent!
two fillings done yesterday, my first in quite some years and I was quite nervous. Johan really put my mind at ease, he was patient and reassuring. The treatment was done quickly with lots of notifying of what he was doing, no pain during and no pain at all afterwards. Fantastic. Thank you very much
Very professional and helpful i would highly recommend as the staff are second to none. I had a tooth taken out this morning and i can barely feel a thing. Absolute precision and no pain whatsoever, just the slightest of feeling and no numb face.. Brilliant.. world class
The staff at the Dental Health Practice are fantastic. They are friendly, professional, helpful and caring. The practice is extremely well run and I would recommend the Dental Health Practice to anyone who is looking for a new dentist.
After having a few sleepless nights worrying about my long overdue visit to a dentist.I cannot praise Nadeem and Paula enough.They were so kind and gentle and made me feel so reassured .Nadeem explained everything and Paula was lovely .So a very big thank you to you both .Although I need treatment next week i am not worried about it.Praise indeed
(10) I was totally amazed by the perfect job Dr Nadeem Rahi did on my tooth filling today it was totally painless and quick. I also was made to feel very at ease and impressed by the great atmosphere and professional work provided by Dr Nadeem Rahi and all the staff. A great many thanks to you and I look forward to my annual check ups :)
I have required a lot of dental work and repairs, and Ingrid, Julie and the whole staff have been extremely helpful and accomodating. The practice is always very clean, and up to date with all Covid safety precautions. Couldn't be more at ease and happier with my treatment.
I have had ongoing problems with my jaw for many years resulting in extensive work to be carried out on my teeth. I was a patient with Peter Watt for 25 years who understood my problems with great care and understanding so was concerned when he retired last year, however, I need not have worried as the new team have been incredible showing the same care and attention. I am currently being treated by Johann who is an expert in the field of treatment that I currently require. The Covid set up is excellent and all safety measures are covered so that you feel safe as soon as you enter the practice. Thanks - Phil D
After being absent for some time, Sue and her team went out of their way to make sure my comfort was a priority, due to myself feeling anxious about my upcoming appointment. The practice, was very clean, fresh, modern and hygiene is always perfect! An extra special Thankyou to Johan, Jen, Linda and especially Sue for making my first dental trip back a very comfortable one! (I am no longer petrified of the dentist!!)
Extremely pleased with how my Dental appointment went today,felt perfectly safe with all the extra precautions the Practice has in place and very pleased with my pain free treatment. Maureen Monteith
This is a first class dental practice across the board in every thing they do..... Never been disappointed with the service or any member of the staff who are so friendly and always try to help.... Mark Robinson .... Patient 11 yes
I cannot praise this practice enough. My Mother (a non-patient with a big fear of dentists) needed an urgent extraction. The service from start to finish was faultless; everybody was friendly, caring and professional. My Mother came out with a big smile on her face, saying "they are all lovely and it is spotlessly clean" They made a big impression on her and will return if she needs more treatment. Thank you to all the team!
I am fairly new to The Dental Health Practice and I am so glad they were recommended to me! The reception staff and dental team are all very friendly, helpful and go the extra mile to help out. Nadeem and Paula fixed a broken tooth very efficiently and promptly and hygienist, Corinne and her assistant, have done a very thorough job of giving my teeth a super deep clean. Thank you to all. I will most definitely recommend .
BT
Ben Thomas (GizmoGuy99)
This is the first time I have been to a dentist since lockdown, and my first time at this practice. All the staff were very friendly and made me feel very safe, especially considering the current Covid situation. Janet (the hygienist) was very helpful and extremely knowledgeable, making my first hygiene experience an incredibly positive one! Janet's nurse, Jess, was very good as well as making me feel safe and well looked after. Overall, an excellent experience at the practice and will definitely be going back again.
Having used this practice for nearly 30 years, i have always received a gentle service from the friendly staff. Any issues are quickly resolved with a good number of treatment options. I would highly recommend this team.
Really fabulous dental practice. Filled me with confidence. Very friendly and professional. Wish I had found them 2 years ago. My Husband is now registered. I will definitely be recommending.
Seen by Ingrid and Jen. Great service, 10/10 for cleanliness and preparation for Covid-19.
I have been a patient of the practice for over 30 years and in all that time I have been cared for like family. I cannot recommend this practice highly enough. Everyone at DHP is kind, caring, friendly and professional. My entire family are patients here and we would not go anywhere else. First class in every possible way.
As a 47 year old I was always pretty happy going to my NHS dentist until I started going private. What a difference!! I had my first hygiene appointment yesterday - I was educated like never before on how to prevent plaque build up and I had the best descale I've ever had. Back in 3 months to see how well I've maintained it. Thank you so much!
I have been a client here with Peter Watts as my dentist since 1983. My hygienist Janet Hayworth since 1990. Professional compassionate and empathic in their treatment made it easy for me to overcome childhood fear of the dentist. The Practice driven by Peter Watts has always been to ensure good dental health for which I remain truly grateful.
Excellent, reliable, dental care with a personal touch. Very helpful for short-notice issues. Highly recommended.
The best dental practise around, welcoming friendly reception staff, really knowledgeable and professional dental care and a wonderful hygienist. They worked with my son who had dental phobia from a previous bad experience at a different practice and he now goes to appointments without any fear, they really do go above and beyond.
Feeling quite nervous regarding root canal treatment but felt completely at ease by Dr Pete Watt and Paula. Each step of my treatment was discussed with me, very professional and supportive service received. Thank you.
WR
Weston Park Blades Q1 Russell
Fantastic dentist and hygienist. Very friendly and accommodating with expertise you can trust! My family including my 4 children have been coming here all their lives. Very highly recommended especially if you are nervous.
I started coming here after nearly 10 years of bad NHS dentistry - starting in 1993. Have been a regular here ever since. You feel valued as a client, and not like you're just on a conveyer belt. The staff are all excellent. Kind, approachable and a wealth of knowledge on dental care. My entire family now come here based on my personal experience. I've had a fair range of procedures from hygenist all the way up to wisdom toorh extraction and have never had a negative experience. Special shout out to Peter - who is a true artist in making a filling perfectly match my broken front tooth. Ingrid my dentist and Janet my hygenist. Well done all of you. See you soon! All the best, Steve Henson
I would just like to thank Peter and his staff after having my tooth extracted. I am probably one of the worst nervous people when going to the dentist after a bad experience when I was younger. I was made very at ease from the time I walked into the practice. Everyone was friendly and understood my position. I had to be sedated for the extraction and when I sat on the seat I was told exactly what was going to happen. Then again, I was made very at ease by chatting about different things and do before I knew it I was waking up. No pain, just very unsteady on my feet. This was the first time I had been to the dentist in 13 years but after this experience I will be coming back for my check ups and anything else that needs doing. Once again thank you to Peter and all his staff. It was nice to find a practice that is so friendly and doesn't just treat you like another patient.
My family and my extended family have been seeing Peter and Janet for over 20 years and we will continue to. I cannot recommend them highly enough for their professional and gentle approach to dentistry.
Brilliant dental practise, been with them for years and have always found the service personal and effcient. Lovely staff
I have been seeing Peter for about 22 years and it's with regret I'm leaving the practice, although If I can't find a good dentist in Scotland I may commute ! I have always found the whole team, caring and responsive. There is no pressure to have treatment, good advice is given and if something needed doing it was explained why. They seem to be driven by good customer service and prevention which was perfect for me. On a different level, I had the opportunity to see how sound their values were when I took a very scared and vulnerable young person to be seen, having been to several appaling dentists, I had to take him to see Peter ! I saw a caring, compassionate and fun team of professionals transform this young person. Myself and my whole family have always had great service from the whole team. A great service Thank you.
Quite simply, the best ..... I'm moving to Ireland soon but I will not change my dental practice!!!
Great dental practice in the heart of Southampton with a great team. The environment is very relaxing and the dentistry is world-class.
Been looked after by Pete and Janet for about 12 years now. If you're a little nervous of dentists, this is the practice to go to. They know loads of little tricks and in all my time with a crown, fillings and a full brace I've never been in pain once. Fantastic, friendly, professional team. All the state of the art equipment is in there and they advise and ease your mind the whole way. As I always think, you get what you pay for, in this case; pain free & a much healthier & prettier smile.
I am over the moon with my lovely straight teeth! Thank you to all of the staff at this practice who made this hap pen, so very friendly and extremely helpful. I would highly recommend Thanks again.
How do I start , starting with 5 stars is the best way, you will not find a more happy friendly and helpful team the service is excellent from start to finish I'm the kind of person that when it comes to the Dentist I need my life managed, they do this for me they explain everything in as much detail as you require. We all know that from time to time the dentist is not everyone's favourite place but whole team will work to makes any experience you have as enjoyable as possible. Thank you again everyone kind regards Robbie
The Dental Health Practice in west End, Southampton is an exemplary example of how a dental practice should be run. They all know their stuff and are friendly and accommodating - myself having been 40 years a patient says that it's good, very good!
Excellent service and helpful staff
As a 'terrified of the dentist' person who hasn't been for many years, I had to go today with serious toothache. I found this dental practice online and they squeezed me in. I've always been sedated in the past but that wasn't an option for me today and I just wanted the pain to go away. I was treated by Ingrid and her nurse, whose name I can't remember (so sorry because you were so kind). Ingrid was fantastic and put me at ease. She was kind and patient, even when I cried before I actually sat in the chair! I ended up having a filling removed and the tooth cleaned out and new filling put in and i never felt a thing. This was such a huge deal for me and I can't thank them enough. The receptionists were also lovely and even another patient helped to reassure me that I was in the right place. I'm going back for another filling in two weeks and will be seeing Ingrid again ... without sedation.
The best dentist i've ever been to. Helped me with issues caused by another dentist, Drs are so kind and caring. Hygienist again fab sense of humour and gets the work done. Receptionists always happy and chatty. I totally recommend this practice, if you want to feel safe happy and cared for at a practice then this is the one for you!
Cant recommend this dentist enough. I was told about the practice by a friend and having tried over 10 in the past few years I couldn't believe how different it was to every other I'd been to. The ladies on the desk were welcoming and couldn't have been more helpful. I went to my first appointment and was given options about having new teeth. I had gone a few years with missing front teeth and found a plate uncomfortable. I was told about dental implants and decided to book the next few appointments straight away. Peter the dentist himself was great, made me feel completely at ease. I was advised by all staff there exactly what needed to be done before the implants having all sorts of treatments, fillings, hygienist even down to the fitting. It meant every time I visited I knew exactly what to expect, not only that but it meant that I had healthier teeth throughout not just great implants. I have now finished the treatment having my teeth fitted and I love how they look. I was given great aftercare and follow up appointments to make sure they always look as good. So pleased. Thank you very much to you all
Just had my braces removed after 8 months. Extremely Happy. Brilliant staff and Pete is a legend!!! I'm Going to spend the rest of the day looking at my new teeth in the mirror!! Thanks again everyone
I HAVE BEEN WITH THIS DENTAL PRACTISE FOR MANY MANY YEARS I AM A OAP SO AS YOU CAN IMAGINE QUITE APPREHENSIVE ABOUT DENTISTS BUT I CAN HONESTLY SAY IN ALL MY YEARS WITH THIS PRACTICE I HAVE NEVER ONCE BEEN NERVOUS.THE DENTISTS MAKE YOU FEEL SO CALM AND RELAXED AS DO ALL THE STAFF I WOULD RECOMMEND ANY ONE TO THIS PRACTICE
Excellent and honest pricing.
I have been with this dental practice for just over five years now and cannot fault the service. The reception staff are always friendly and welcoming, they manage to make me feel at ease (I am a bit of a nervous patient) before I even go in for my appointment. Pete, my dentist has done wonders with both mine and my daughters teeth. He is gentle and understanding when it comes to doing anything from a basic check up to the more drastic having a tooth taken out. My daughter and I had cosmetic dentistry recently (braces) and we are both so pleased with the fantastic results. I wouldn't have even dreamt of having braces, but Pete encouraged me and I am so glad he gave me the confidence to do so...I couldn't be happier with my smile now! Thank you to all the staff at The Dental Health Practice, I would happily recommend you to anyone.
I have been extremely well cared for by Dr. Peter Watt and his remarkable team over the past 25 years. Highly recommended!
We are award winners

Brace! Brace!
Are you one of the millions of adults who are unhappy, self-conscious or even embarrassed of your smile?