Janet Heyworth - Dental Hygienist
Certificate of Proficiency in Dental Hygiene 1975
GDC NO. 1272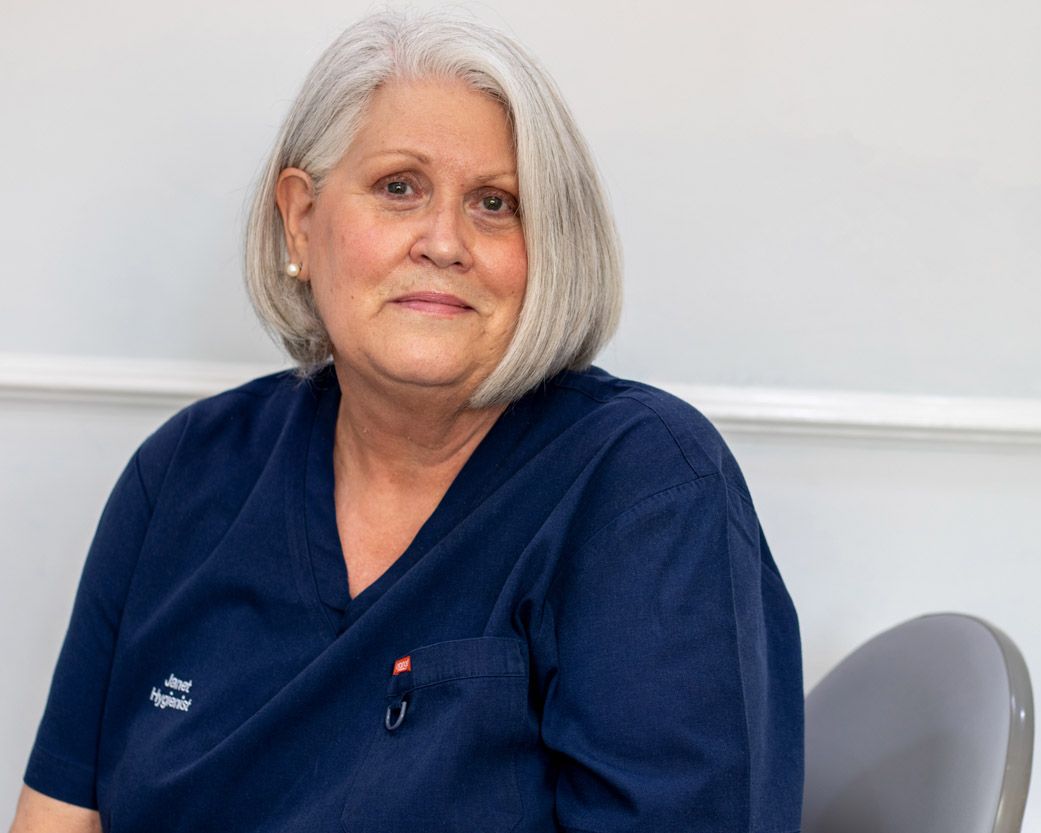 Janet qualified as a dental hygienist in the royal navy in 1975 and has been with the practice since 1990. She was instrumental in setting up the British dental hygiene and therapy associations (southern regional group) where she served 2 terms as chairperson and 1 term as treasurer. She also served 2 years as an elected member of the association.
Janet is very passionate about her role in the prevention of periodontal disease and education. She regularly updates her clinical skills and knowledge.
She has in the past volunteered to visit local schools to educated teachers and children in the importance of oral hygiene, diet & disease prevention.
Janet enjoys gardening, walking & pilates.